Studying for the GRE, and other Tips and Tricks
Anyone who has applied to graduate schools in the U.S. knows that one of the most overwhelming parts of the process is taking the GRE. This was the aspect of my graduate school application process that I was least looking forward to, thinking back to how difficult it had been for me to study for the SAT in high school.
Since I wasn't planning on applying to graduate schools at the beginning of my senior year of college in September, I also knew that I was a little behind schedule. I had about two months to prepare for this on top of completing school and work, so I knew I needed to work efficiently. About one year later, I can proudly say that I quite successfully completed the GRE and my applications for graduate school- I'm very proud and excited for my road ahead!
For those who have not applied to graduate school yet but are thinking about doing so in the next couple of years, here are a few tips and tricks that really worked for me.
---
part 1: Planning your application process (Starting a process journal)
So, you've decided to apply to graduate school. What do you do next? Each person's process can be a little different, but I think a good first step for everyone can be starting to document (i.e.) what you hope to get out of this exciting next step in your journey. Going to grad school is exciting, but can often be expensive, so before you start hammering out those application essays, you yourself need to be sure of what you plan to do with your next step.
process Journaling
I began documenting my goals and aspirations for grad school (and beyond) by starting a process journal. This process journal was nothing fancy- it was basically a running google doc that wrote everything in- my goals, where I wanted to apply, what I needed to do to get into each school, what I need to do to study for the GRE, any short reflections any time that I felt extra overwhelmed. You can think of this process journal as kind of like Dumbledore's pensieve- a place to store all of your thoughts and worries related to grad school when you know you shouldn't be thinking about them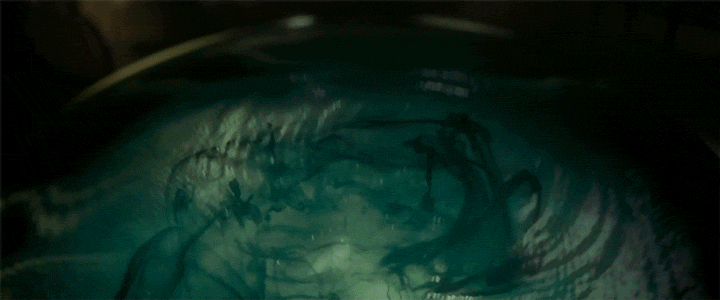 This is just for you- you don't need to show it to anyone, you don't have to write a certain amount or every day, you don't have to keep it organized if that doesn't work for you. Regardless, I really believe that having this really helped me feel less overwhelmed when I had to apply to grad schools, and kept me from stressing out about it when I had other stuff to worry about.
part II: Studying for the GRE
1. Reading/Verbal

The main thing that you'll need to do to practice for this section is up your vocabulary. There is an app called Magoosh that you can get, and you basically go through various"levels" of vocabulary like a game. The best way to study vocabulary I would say is to just do it in passing- when you're on the bus, on a break, when you're bored, instead of playing Candy Crush, just go through the vocab. If you have friends nearby, quiz them! I would not recommend blocking out hour-long periods to try to memorize vocabulary words because the likeliness is that after that hour, you'll forget! Regardless, studying your vocab on the go is a great way to knock out some GRE vocabulary practice questions in an efficient way
2. Math

Practice this by type, and focus on the type that you have the hardest time with. Go through two practice set of problems, then identify if there are specific types of problems you consistently get wrong (e.g., statistics, or geometry, etc). Go through problem sets of specifically these problems.
As you are doing practice tests, it's also helpful to figure out which problems you can complete the fastest and which take you longer. You can use this to strategize how you plan to go through the test.
3. Writing
In terms of practicing for the writing section, there are two main things I'd recommend:
1) Once you've read through these tips, create a general purpose outline for each type of essay.
2) If you're in a time crunch, practice one type of essay every other day- you have one hour exactly to finish the writing section, so 1 essay = 30 minutes.
Spend Monday on the Issue Essay, Tuesday on the Argument essay, Wednesday on Issue again, etc. Practice finishing writing these essays in 30 minutes.
Then, take a break (go to class, do something else, etc). Come back to it later in the day, and spend 15-30 minutes reflecting on what you wrote and how to improve– this part is the most important! You can find examples online (see links above) of essays that scored a 6. The point of this practice is to figure out what you can improve on, so when you compare your own work to those essays, keep track of things you want to improve on the next time you practice.
Through this practice, you'll also get better at using your outline and then when it comes to taking the test, it's just a matter of plugging in your points and getting that essay written!
4. utilize FREE PRACTICE TESTS
Free Practice Tests are available to you through Kaplan and Princeton Review. I believe Princeton Review's practice test also allows you to recieve a grade on your essays so you can see how you do. Take advantage of these! I tried to do about one practice test every weekend, BUT, it is important that more than anything these practice tests are just to get you into the mode of test-taking. So with that in mind, if you haven't had any time to study during the week, I would not take a practice test that following weekend but instead spend time catching up on studying.
Asking for letters of recommendation
You'll want to ask for these at least a couple months before you plan to turn in your applications, and you'll want to have the following materials ready before you ask for recommendation letters (these are things your recommenders will definitely ask for):
A draft (or at least an outline) of your application essay and any scholarship essays you plan to submit
Your most up-to-date CV or Resume
Instructions from each school about what recommenders should include in their letters.
It is really important that you give each of your recommenders at least a month or two to complete your letter. It may also be a good idea to send a friendly reminder to them one week and one day before your letter is due- at least one of my recommenders asked me to do this.
Stressed about getting that application essay all done before submitting your application?
Here is where the process journal comes in handy once again- if you already have your goals and aspirations bullet-pointed somewhere, you can start by copying and pasting these into a word-doc, and elaborating a little bit on each one. Most importantly, the outline or draft that you send to your recommender needs demonstrate why you're applying to any particular grad program, what has prepared you for this, and what you hope to get out of the program. It does not need to be perfect draft by any means (but be sure to spell-check before you send it off!)
And, remember to send your recommenders a thank-you once they've submitted your letter
---
These are just some of the things that I did while I was applying to grad school that helped me to be successful, but it's important to remember that this process looks different for everyone. Most importantly, remember that you can do it! It's easy to get overwhelmed in this process, but try to keep your focus on the light at the end of the tunnel, because you will get there, and it's going to be awesome.
---
See what else I've been up to
Some argue that fictional media is an undervalued resource for learning science. Others argue that fictional sources may present misinformation which may confuse the lay learner, resulting in misunderstanding scientific concepts. I argue for a middle ground: if fictional media makes it is easier for students to process science information by using a narrative structure (i.e. explaining events based on how one event relates to another), then implementing a narrative structure in delivering scientific information to students maybe an effective tool for science education.
View all posts